A recent survey from prepaid MasterCard® providers, icount, has found that over a third of Brits cited unexpected bills or expenses as the main cause for missing a rent or mortgage payment. This is a disturbing statistic, as missing rent or mortgage payments can lead to more serious issues, such as repossession, if matters aren't handled swiftly.
In order to avoid worsening your financial situation, it's important to get to the root cause of your financial troubles, which, in this case is unexpected bills. If you've struggled with unexpected bills in the past, you know how tough it can be to find additional funds to cover these surprise costs. However, there are a few steps you can action now to protect your finances in the future.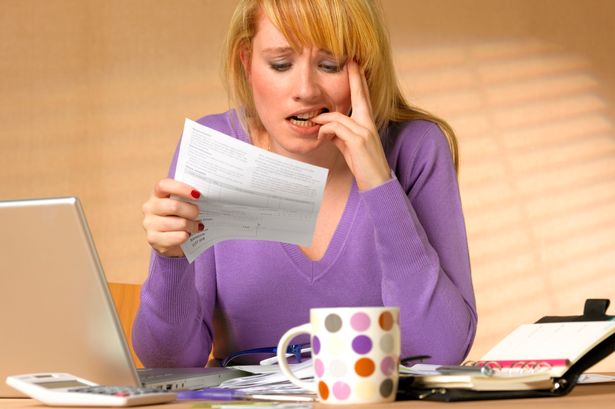 1. Ditch your expensive habits
Whilst you may not realise it at first, it's likely that there are some areas where you can cut back on your day-to-day spending so that you're in a better position to save.
Habits such as smoking, drinking alcohol and eating out can not only harm your bank balance, they can also harm your health. As a result, it's best to cut out these expensive, non-essential habits first before reducing spending elsewhere.
2. Switch to public transport
Having a car may seem like a cost-effective option, however, they can quickly become cost-ineffective when they require endless repairs and restorations to remain functioning.
If you find that your car is causing more financial harm than good, it's a good idea to consider switching to public transport instead.
Most bus, tram and train companies offer weekly, monthly and sometimes yearly tickets; meaning you can include this within your budget, rather than having to accommodate for unexpected car repair costs.
3. Create a rainy day fund
A rainy day fund puts you in a better position to deal with unexpected bills, as you'll have spare funds to put towards these costs. As a general rule of thumb, you should save between 10% and 20% of your income each month, however, this isn't always a viable option. Fortunately, there are a number of different ways that you can start saving and building up your rainy day fund.
For example, you could use an unopenable tin or jar to save your spare change the old fashioned way. On the other hand, you could set up a standing order to your savings account so that you get into the habit of saving regularly. No matter which method you choose, starting a small savings pot can help you to stop any unexpected bills from worsening your financial situation.
4. Create a budget
Drawing up a budget allows you to clearly see your income and outgoings, and it can also help you to identify where you can save.
You'll need to look at your overall income, including areas such as salary, dividends, reimbursements, interest and other income. Then, you can subtract your monthly expenses to see how much money you'd have left to cover any unexpected bills.
If you find it difficult to stick to a budget, a prepaid card can help you to restrict your expenditure. You can only spend what you load onto the card, and as a result, you'll be more inclined to stick to your outlined budget.
5. Borrow money from a family member or friend
If you've been hit with an unexpected bill, it can be tempting to borrow money to cover these costs. However, if you can't repay your loan, this can harm your financial situation even further. Family members and friends are likely to be more lenient with repayment, therefore, it's best to ask someone you know to borrow the funds first before resorting to a loan.
In order to protect your relationship, it's best to outline a formal agreement and repayment date, similarly to obtaining a loan, so that the other party knows exactly when they'll get their money back.
An unexpected bill might seem like a small financial hurdle to overcome, however, if they are dealt with poorly, you could be faced with serious financial problems in the future. If you're finding it difficult to manage your finances, use the tips above and speak to impartial experts such as the Money Advice Service to get help with money management.