5 Freelance Jobs that Pay Well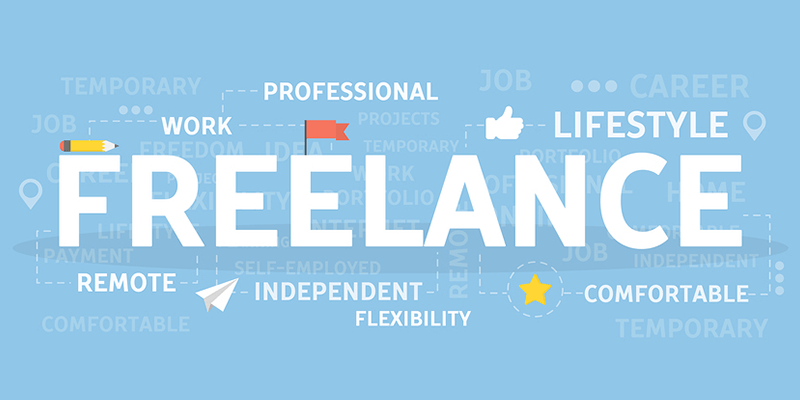 Today, freelance jobs can more than match a full time employment wage. Therefore they are ideal if you are in need for some extra finances coming into your home on a regular basis. You're sure to find a freelance job that suits your talents. There are a host of professions waiting to be explored – writers, artists, musicians, designers and so on.
You just need to stay determined and focused, as you most likely wont see a great amount of income coming in as soon as you start. However you will eventually have clients asking you for your services, instead of having to find them.  The following list consists of five freelance jobs that may appeal to you:
Writing
Freelance writing has been around a long time and today it is possible to make a six-figure income with it. It requires a lot of work, but you don't need any special infrastructure or equipment to start it. There are many websites looking for freelance writers. All you need to do is to write in an engaging and clear manner without grammatical errors and plagiarism.
However a good Internet connection and computer would be very beneficial, especially for those certain difficult deadlines that you will have to meet.
Photography
Freelance photographers can make a good income with just a few hours of shooting. Wildlife photography is a good place to start, as you can literally step outside your front door and have the world help you master your job.
This job may require you to do some editing, so it would be a good idea to research how to do this online for free, if you aren't already familiar with it. There are lots of niches in this field, but wedding photography can bring in a handsome income. You'll need to invest in good photography equipment, this is usually a one-off purchase that can last you for several years if it is taken care of.
Translation
This is a great freelance job for those who have fluency in a second language or more. Freelancers who have got the certification from the American Translators Association can earn a substantially larger amount of income. The amount you earn will also vary depending on the languages that you are able to translate. For instance, there is certainly a greater demand for French translation than, say, Marathi.
Mobile App Developer
Mobile developers can make a lot of money with just a single app that they develop. However the process is certainly not easy and takes a long time.
You can begin with charging on an hourly basis, but the rates will depend on your skill level, the type of work, the part of the world you are working in and so on. It would be a good idea to have a website or a blog along with social media accounts to further promote yourself.
Search Engine Optimization
Specialists in this field usually charge on a project fee basis, sometimes providing subscription based services that may guarantee you income every month.  You can earn a good amount even when just starting out, as the general steps to be followed for making a site search engine friendly are not very difficult to master.
There is also a high demand for writers who can write SEO content which is another great way to enter the writing field. What you write must mainly be from the SEO technical point of view with the given list of keywords. You must also be aware of the density rates and rules. You could even outsource this work to other freelancers, including it in a SEO package deal that you have to offer.