Financial Benefits of Leasing a Car for Your Small Business
As a small business owner, you know that every penny saved goes toward increasing your bottom line. Unfortunately, everywhere you turn you are making large payments and this is consistently chipping away at the profits you could be making. At the moment, you are in need of a new vehicle for your business but are not able to justify the expense. Have you considered the financial benefits of leasing a car for your small business? You can even lease a Jaguar for the prestige it brings at a cost that really does make good business sense.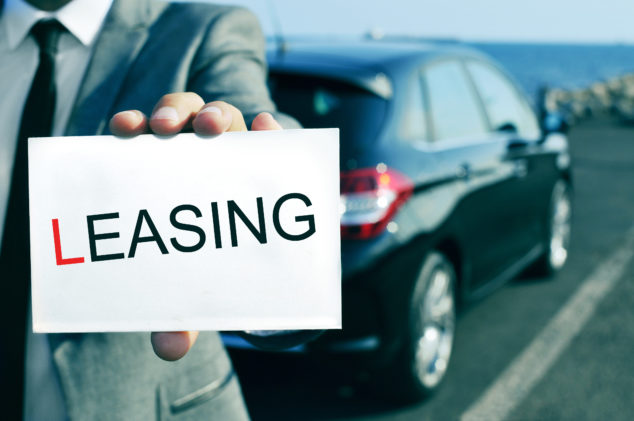 Reclaiming VAT
One of the main reasons so many small business owners don't invest in vehicles is the VAT they end up paying, which is 20% of the cost of a new vehicle. Sadly, this tax is due whether you buy or lease a new or used car. Therefore, if you purchase a vehicle at £18,000, you will be paying £3,000 in VAT. Now a vehicle at £15,000 makes better business sense, doesn't it? It can be done if you know how! Did you know that many businesses can reclaim that VAT when it comes time to file taxes? That is something worth discussing with your accountant if you are really interested in driving a new vehicle.
Leased Deals ARE Negotiable
Then there is the fact that many people don't realise that most Jaguar leasing deals can be negotiated with the dealer! Although you may not get the vehicle you had intended on driving, there can be a deal that is financially comfortable even for a small business. You have your heart set on that Jaguar for the prestige mentioned above, so why not talk to your dealer to see what model you can get into that works within your company's budget? If you take a look at the offers available on Vantage Leasing, you can lease an e pace for a very reasonable price which you can justify even if your business shows only a small annual profit margin.
Repairs, Maintenance & Previously Leased Vehicles
One of the main reasons why so many small businesses throughout the UK actually lease a car instead of buying one is the cost of repairs and maintenance. What will you do once the manufacturer's warranty runs out? Can you cover the cost of a high-end vehicle's repair and/or maintenance? Many lease deals include extended warranties, so you can drive worry free, even after that limited manufacturer's warranty expires. Then there are previously leased vehicles that come at an even lower price if cost really needs to be kept rock bottom.
Take the time to explore all your options and don't forget to do a bit of negotiating with the car dealership. Remember, they are in business to make a profit just as you are and rather than lose a deal, they may be willing to let you haggle the price a bit. Wouldn't it be nice to drive away in a trendy new Jaguar today? This is how you do it!