Top money tips for getting through Your Next Emergency
Life has plenty of ups and downs. We have good days, and we have bad days, and that's okay. The only problem is that sometimes life can really throw us a curve ball. A broken boiler in the middle of winter, a car accident, being put out of work – these are all emergencies that require so much more than just fortitude and a can-do attitude to overcome. They require financial savings. Emergency funds are imperative, because they will help you weather any storm, and yet far too few people have them.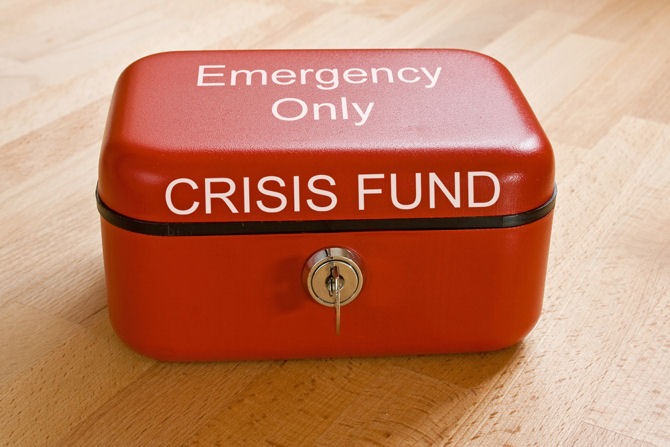 Emergency funds will be there for you at your worst so that you don't face losing your home or everything you hold dear. You won't have to put you or your family's health and safety in jeopardy. You won't have to lose your job. If you have an emergency fund, you can keep going, which is why everyone needs to follow these top money tips to build up their emergency fund today:
Start Your Emergency Fund as Soon as You Can
There is no wrong or right time to start your emergency fund, there is only now. If you do not have a blanket of security – for instance, if you still live at home – then it is important that you kick-start your emergency saving by cutting out all non-essential spending for at least two months. That way you can have a buffer that will keep you afloat if anything were to happen, and you can go back to saving more moderately from then on.
Know the Right Avenues to Take When You Need Cash Now
On top of having or at least starting your emergency fund, you will also need to pool together sources of money should you need it. Know where you can get a payday loan, make an agreement with your parents or friends in advance, and so on. Knowing that you can go to Cashlady if your savings don't cover your emergency service, or that you can stay on your friend's sofa or live at home should things get tough is a huge relief. Just have this information beforehand, so that you can better plan should things take the wrong turn.
Don't Be Afraid to Ask for Help
Do all you can to try to get yourself out of your problems yourself, yes, but don't be afraid to ask for help. Even if your friends or family cannot give you money, they can help in other ways, even if it's just to offer some advice or a night on their couch while you figure things out.
Getting through emergencies is tough, especially when you don't have the savings on hand to help support you through it. That is why you need to build up an emergency fund, know where you can get emergency cash when you need it, and ask for help. There are a lot of choices open to you, and the more you know what to do beforehand the better you can get through your next emergency.